Our team has participated into the 2019 Conference on Lasers & Electro-Optics / Europe and European Quantum Electronics Conference (CLEO / Europe-EQEC) (www.cleoeurope.org).
Dr. Maxim Gladush has presented the talk "Characterization of Dielectric Solids with Single Quantum Emitters: from Measuring at the Nano-scale to Mapping at Micro- and Macro-level".
Dr. Kamil Karimullin has presented the talk "Ultrafast dynamics in quantum dot doped nanocomposites at low temperatures: study by means of site-selective spectroscopy".
The president of EPS Young Minds section Artem Arzhanov has contributed into CLEO/Europe-EQEC organizing as student volunteer, and participated in EPS Young Minds Career event.
Finally, Prof. Andrey Naumov, as QEOD EPS board member (http://qeod.epsdivisions.org), has contributed into the 89-th Board meeting, where the current activity and plans of the division were discussed. Prof. Naumov has also headed the jury of QEOD EPS Fresnel and Theses Prizes competitions, organized by EPS for young researches.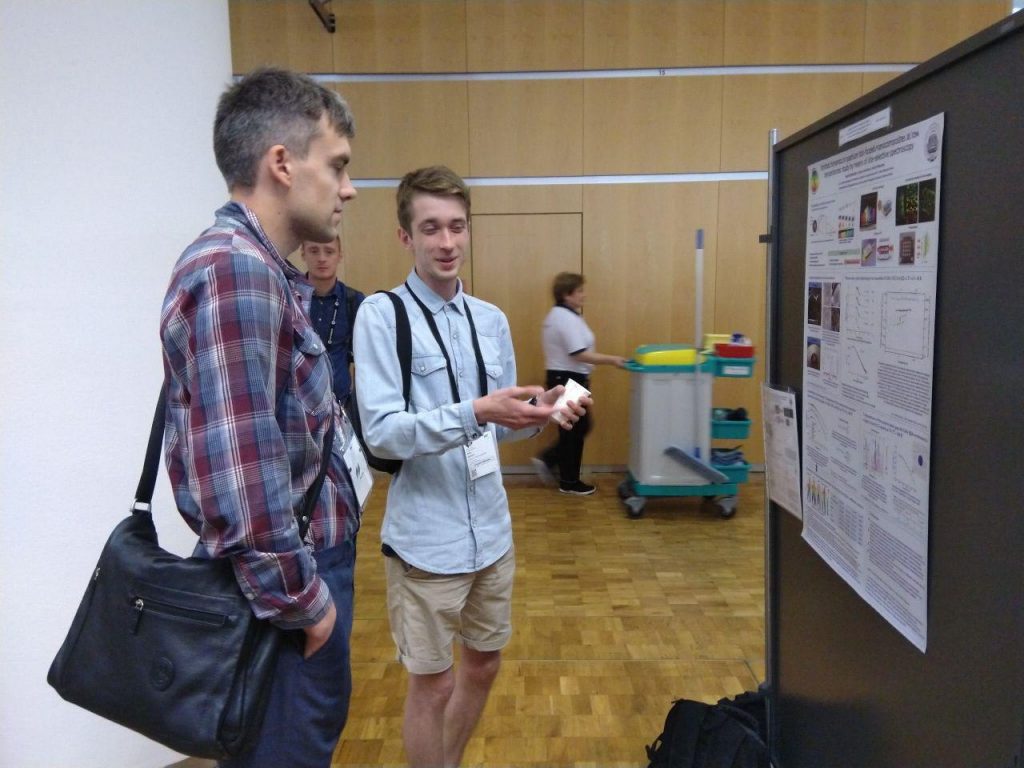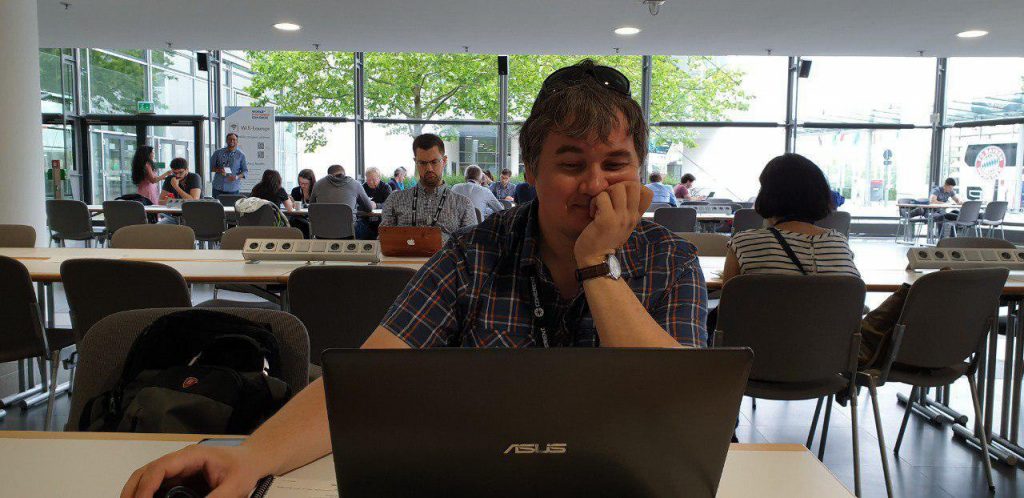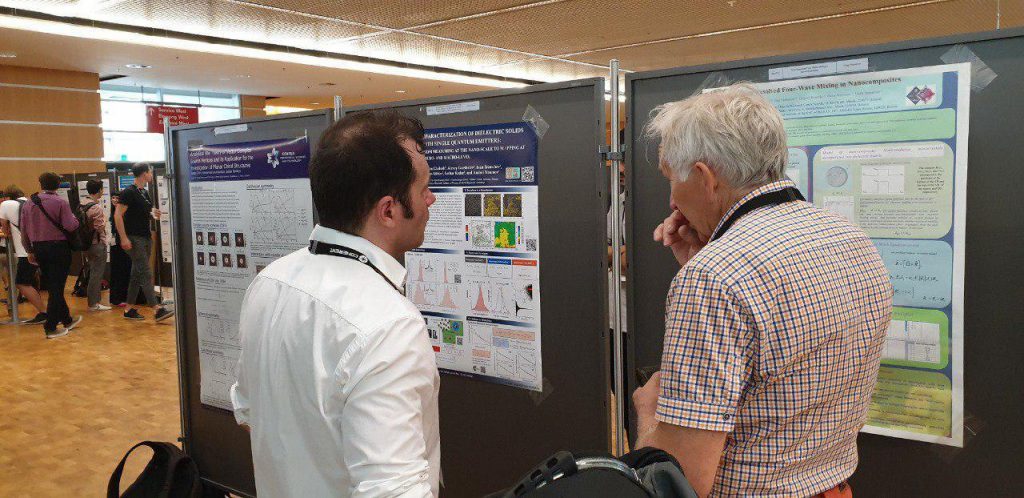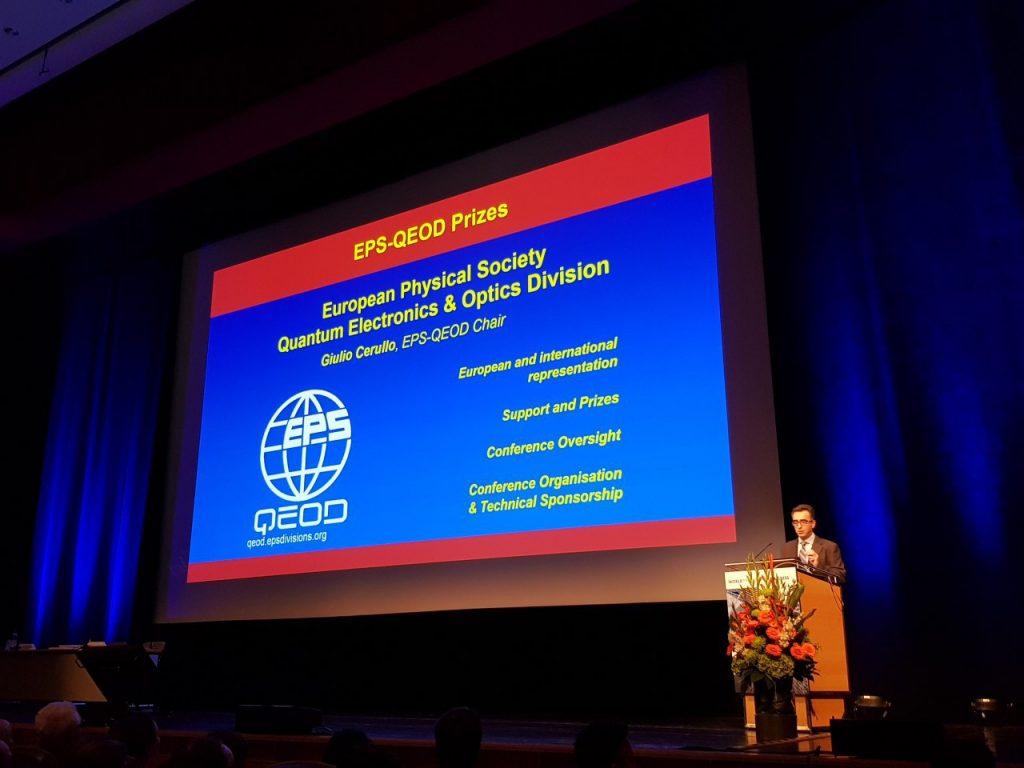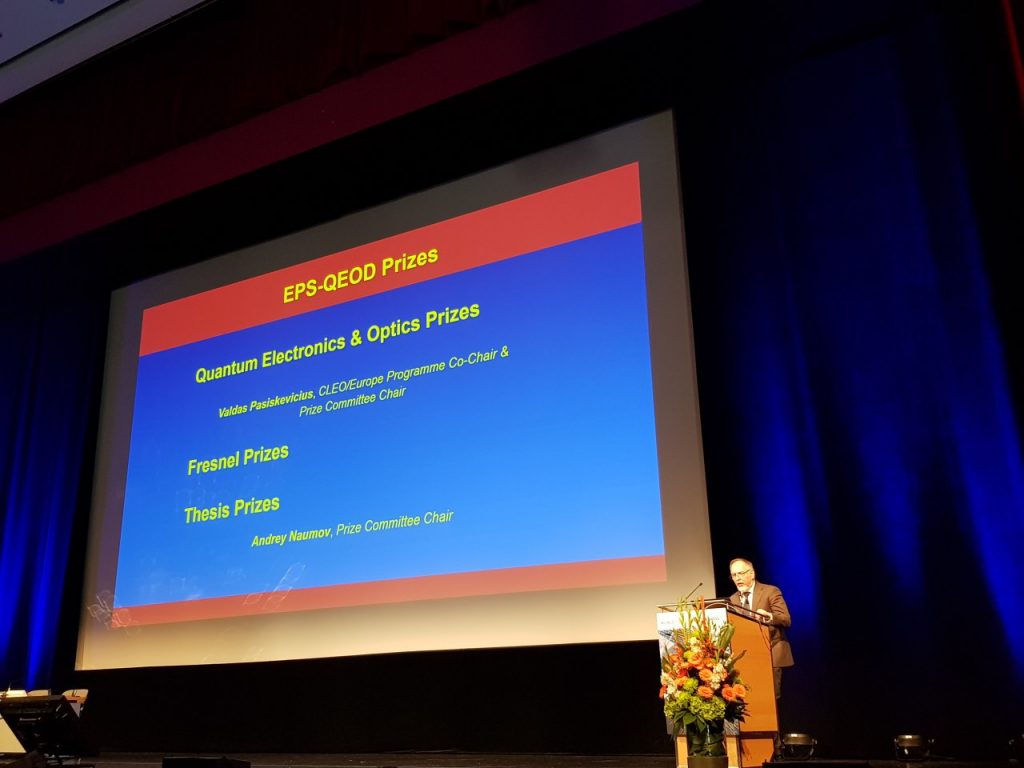 Our team has participated into the 2019 Conference on Lasers & Electro-Optics / Europe and European Quantum Electronics Conference