At the meeting, Doctor of Physical and Mathematical Sciences, Professor of the Russian Academy of Sciences A.V. Naumov made a scientific report in which he spoke about spectroscopy and microscopy of single quantum emitters.
Link to the news: http://www.ras.ru/news/shownews.aspx?id=4875ed9b-8997-47c7-bf76-e7a3b680a694#content
A recording of the webinar is available on the You Tube channel https://youtu.be/Bs6Zf4Twmks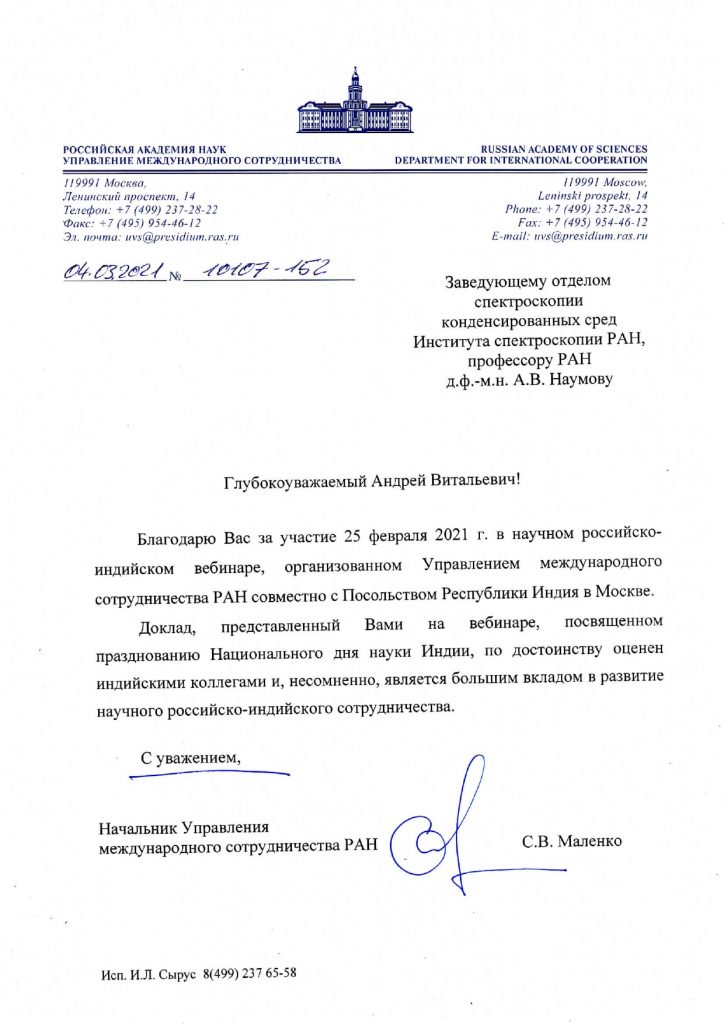 Благодарность_Наумову-А.В.