William Moerner is a Nobel laureate, professor of chemistry and applied chemistry at Stanford University.
In 2014, he was awarded the Nobel Prize in Chemistry for the development of super-resolved fluorescence microscopy.
At the XXI Mendeleev Congress, the professor will talk about how he came up with his own method, as well as about his latest developments. For example, how to use instruments to observe what single biomolecules do in their natural environment – inside living cells.
The scientist will give a plenary report on "The Story of Single Molecules, from early High-Resolution Spectroscopy in Solids to Super-Resolution Nanoscopy in Cells and Beyond". Multifunctional complex "Gornyi" at 16:10.
The link to the conference web-site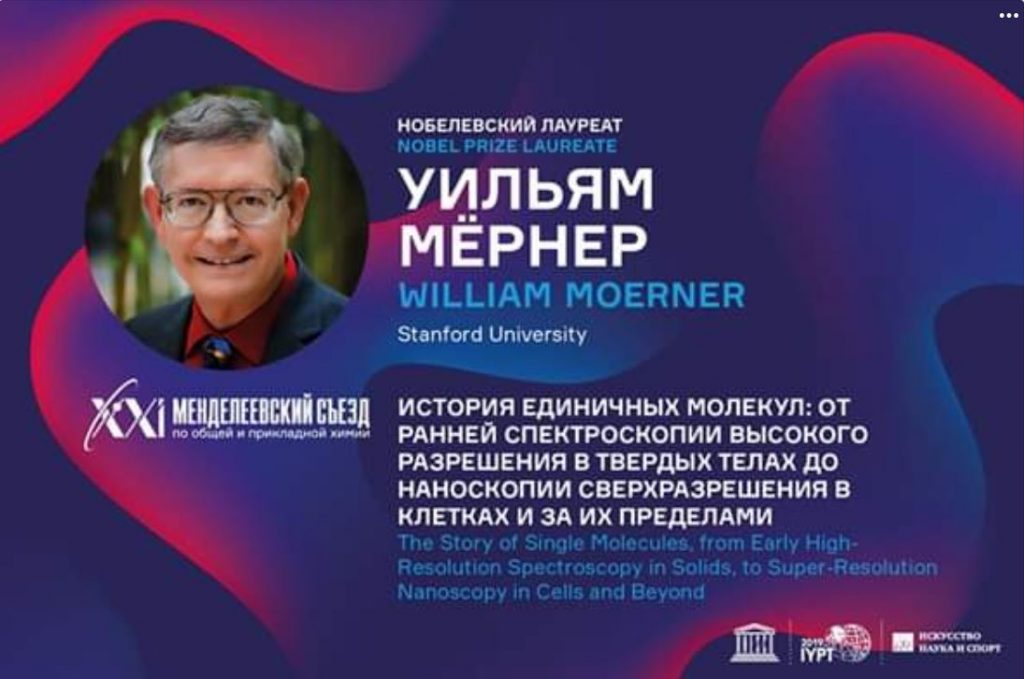 William Moerner will give a plenary report on September 9 in St. Petersburg